LuxPad Article
August 24, 2017
EXPERT ADVICE: HOME OFFICE DESIGN TIPS
Janet Shea Interiors Receives Houzz's 2017 'Best Of Houzz' Award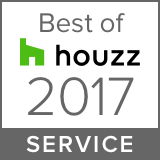 Janet Shea Interiors Receives Houzz's 2015 'Best Of Houzz' Award

Janet Shea Interiors Receives Houzz's 2013 'Best Of Houzz' Award

Annual Survey and Analysis of 11 Million Monthly Users
Reveals Top-Rated U.S. Professionals
January 21, 2013 – Janet Shea Interiors has been awarded "Best Of Houzz" 2013 by Houzz, the leading online platform for residential remodeling and design. Janet Shea Interiors was chosen by the more than 11 million monthly users that comprise the Houzz community.
The Houzz "Best Of Houzz" award for 2013 is given in two categories: Customer Satisfaction and Design. Customer Satisfaction award winners are based on homeowner members who rated their experience working with remodeling professionals in 12 categories ranging from architects, and interior designers to contractors and other residential remodeling professionals. Design award winners' work was the most popular among the community of 11 million monthly users, also known as "Houzzers," who saved more than 124 million professional images of home interiors and exteriors to their personal ideabooks via the Houzz site, iPad/iPhone app and Android app.
"I'm thrilled and honored to receive the customer satisfaction award," said Janet Shea, owner of Janet Shea Interiors.
Having positive and long lasting relationships is something Janet strives for with every client.
---
2010 California Paints "Color Challenge" Winner
Look for my interior and exterior color palettes published in
http://www.californiapaints.com/Find-Color/Color-Collections/Designer-Palettes/Designer-Bios/Janet-Shea.aspx
Please check my blog to learn more.